This year's Tribeca Film Festival's Virtual Arcade exhibits provocative VR and AR projects for architects.
Common Ground is the ironic title of an interactive VR documentary about the Aylesbury Estate in South East London, the largest public housing complex in Europe with over 2,700 dwellings for 7,500 residents.
Held up as a British Pruitt-Igoe, the St. Louis poster child for urban decay that was dynamited in the 1970s, it is being "regenerated" in a plan that will destroy the original buildings and replace them with combined luxury and subsidized housing, a plan that is already compromised. Common Ground, directed by Darren Emerson, employs 360-degree video, photogrammetry, 3D modeling, archival finds, and interactive design.
Visitors are immersed into the vast brutalist estate and meet residents fighting regeneration.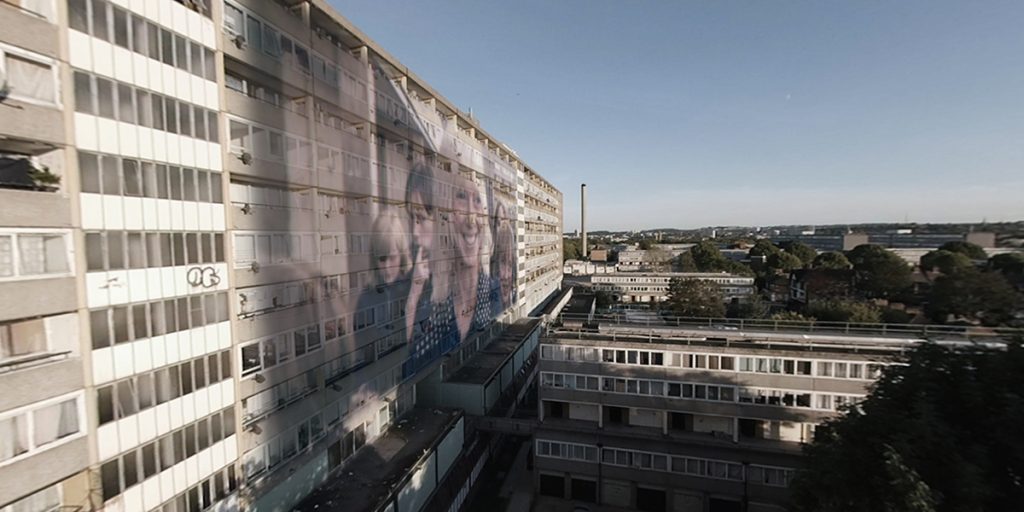 Where There's Smoke, written and directed by Lance Weiler, mixes live documentary, immersive theater, and an escape room to create an experience that explores memory and loss with the burning of a home. Participants determine the cause of the fire by sifting through the charred remains in a series of rooms.
War Remains and The Collider evoke experiential environments applicable to architects. The first, created by Dan Carlin of the Hardcore History podcast and directed by Brandon Oldenburg, conjures a detailed hellish landscape of World War One's Western Front where visitors feel the wind in a hot-air balloon, are shaken by thunderous shelling, and are pummeled by gunfire hitting a tiny, dank bunker.
In the festival's film program, The Apollo, directed by Roger Ross Williams, traces the history of this New York City landmark from its origins as a white Jewish-run venue to its purchase by politician Percy Sutton to its current incarnation as a nonprofit.