Meghan Markle and Prince Harry have given the royal tour of their new home, the Frogmore cottage, to Queen Elizabeth.
The 93-year-old monarch recently paid a visit to the soon-to-be parents to see the newly renovated Frogmore Cottage, which was given to the couple by the monarch. The former staff residence was transformed into a single-family home of about five bedrooms ahead of the royal baby's birth.
The Duke and Duchess of Sussex's new home is part of the Windsor Castle, one of Queen Elizabeth and Prince Philip's favorite royal residences, about 25 miles outside London.
"When the Queen is there on a Sunday afternoon, it is a five-minute walk up the hill for tea with Granny. It is gorgeous," a former palace staffer previously told PEOPLE.

The Queen isn't the only member of the royal family to drop by recently. Meghan and Harry recently hosted Kate Middleton and Prince William, who visited Frogmore Cottage for the first time since the move following Easter church services at St. George's Chapel in Windsor Castle.
Meghan's mother, Doria Ragland, also arrived to Windsor from her home in Los Angeles before the Easter holiday, making sure she was nearby as the baby's due date grows closer.
Moving to Windsor "is a really healthy thing to do," said a longtime friend, noting that the rigid constraints of Kensington Palace are not for all: "I presume it must be nice to get out and away. Without neighbors who are all either family or staff [at Kensington Palace], they will now have their own thing."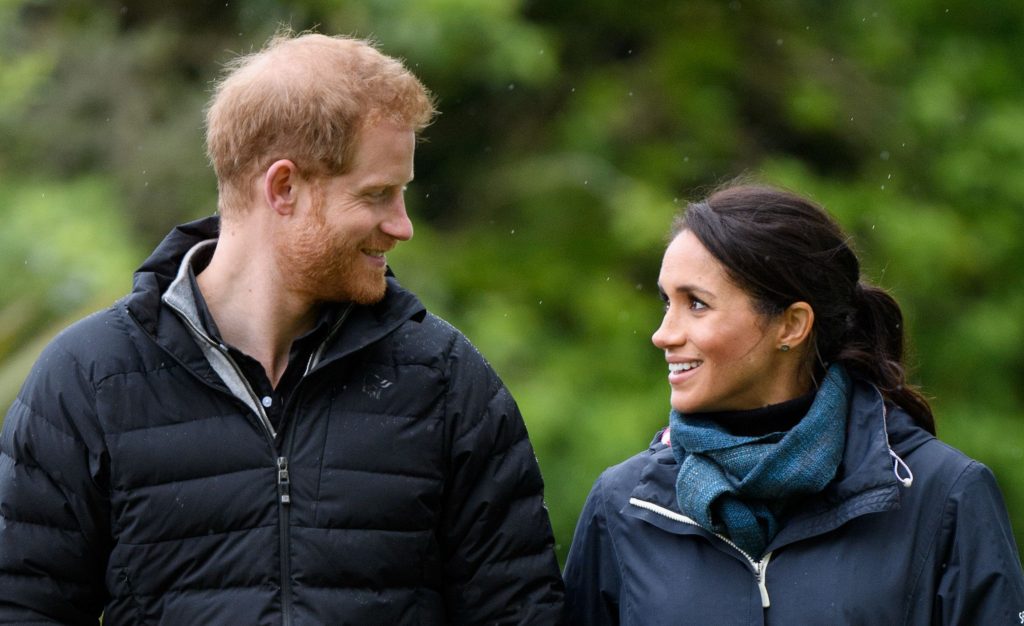 Insiders say the couple had been overseeing last-minute touches, including bookcases built into alcoves and a custom kitchen and dining room, where Harry plans to "do some entertaining," including hunting parties, says one pal.
And with its lush gardens, green fields and serene lake, the grounds of Windsor offers endless acres to roam with the couple's two dogs and new baby.
"It has the most amazing mulberry walk, where we would pick mulberries for Prince Philip's mulberry gin," the staffer said.