Plenty of over-the-top game bundles came out in recent years, but the one for Death Stranding might be the most audacious of all so far. The game arrives on November 8th, and when it does, boy will it dazzle! Collector's Edition includes a life-size "bridge baby" pod. That's right — now you can creep out friends and family by placing what looks like a pickled infant anywhere in the house. You should probably not bring this to work. You know, the looks and all.
However, the other additions seem to be more socially acceptable. There's a Bridges cargo case, a Ludens keychain and plenty of digital extras, including the soundtrack, in-game gear (such as exoskeletons and armor) and PSN avatars.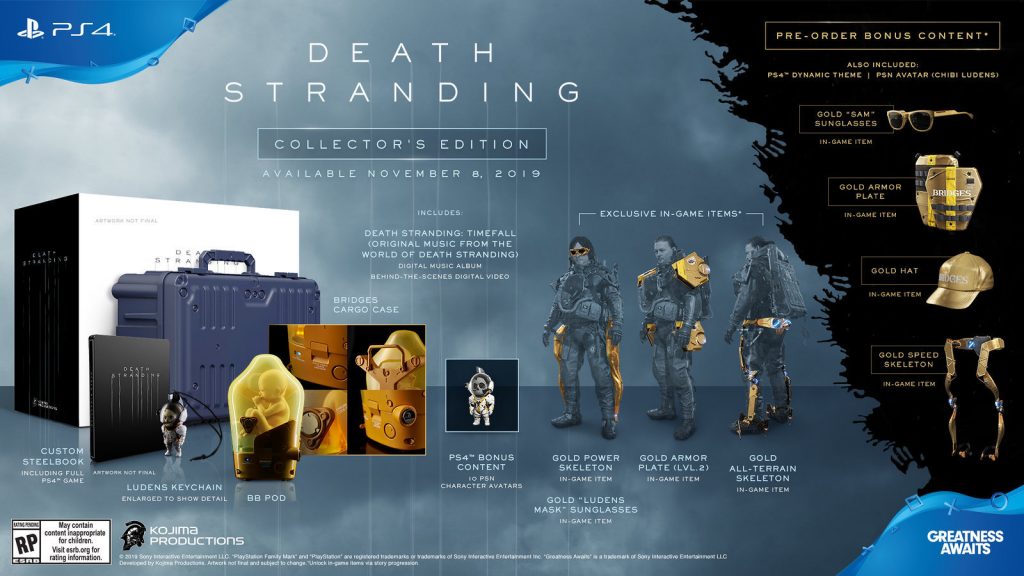 You've probably guessed it by now; it's expensive! The Collector's Edition will sell for $200, or enough to make anyone but the most loyal followers of Hideo Kojima's work think twice. Thankfully, there are in-between options. If you don't particularly care for the traumatizing goodies of the Collector's Edition, the $70 Special Edition and $80 Digital Deluxe Edition offer the virtual content for considerably less.
Will you get the trauma pack?