The industrial rock legends from Germany, Rammstein, released their new self-titled album May 18, their first full-length release in well over a decade. The record has surpassed expectations as it's hit No. 1 in 14 different countries, as reported by Billboard, and sold more than 270,000 units.
The band's seventh studio album hit the top of the charts in Germany, France, Denmark, Belgium, Norway, Estonia, Finland, The Netherlands, Portugal, Russia, Poland, Switzerland, Austria and Canada. More interestingly, it debuted at No. 9 on the Billboard 200 in the U.S., making this the first time in history Rammstein has broken into a top 10 American chart.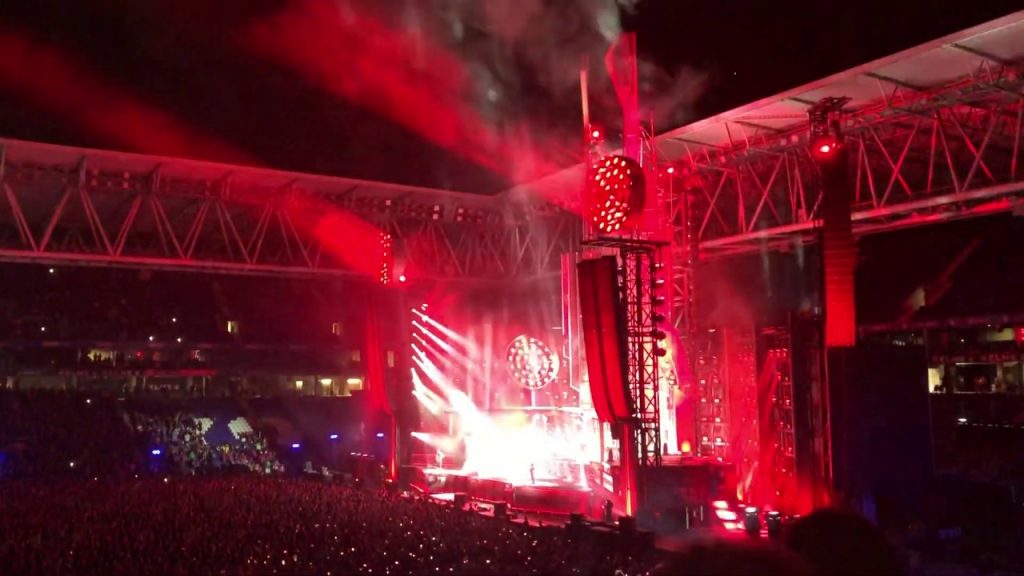 Rammstein is the only metal album in the top 10 of the Billboard chart, neighboring records by major pop artists such as Ariana Grande, Billie Eilish and Tyler, The Creator. Perhaps 2019 truly is the year of rock and metal!
"With their untitled new album, Rammstein is going straight to the top of the charts in 14 countries so far — very likely that more countries will follow," says Frank Briegmann, President and CEO of Universal Music Central Europe and German label Deutsche Grammophon.
"[Rammstein] are in a league of their own – both in terms of their music and their shows, as well as their national and international success. They are THE German music export, capturing the imagination of millions of fans across the world. They have turned provocation into an art form and yet, it is not an end in itself."