Bill Gates is best known as the principal founder of Microsoft Corporation. Being a genius aside, he believes that failing to be Apple's main number one rival is one of his biggest mistakes.
The entrepreneur has recently spoken about this in recent interviews, mentioning how he lost to Google when they tried to launch a mobile OS to compete with Apple's iOS.
He mentioned in an interview with venture capital firm Village Global that "The greatest mistake ever is whatever mismanagement I engaged in that caused Microsoft not to be what Android is. Android is the standard non-Apple phone platform. … There's room for exactly one non-Apple operating system."
This mishap cost Microsoft billions of dollars that went into Google's pockets. Android is now the leading smartphone operating software and the most popular one right after Apple. According to Statista, in the first half of 2018, more than 85% of all global smartphones sold had an Android operating system.
Because Microsoft was focusing on being the number one in the computer industry, they have fallen off the bandwagon regarding their mobile operating system. In an evolving smartphone era, the winner basically takes it all.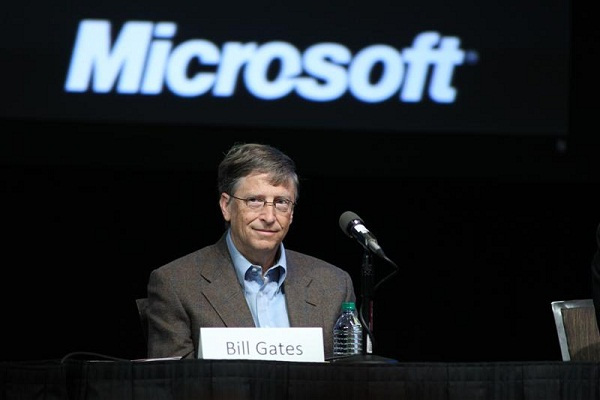 Back in 2000, Microsoft did come out with its own operating system, but then Apple introduced their iOS in 2007, then Google's Android in 2008. These sudden changes in technological advancements led Microsoft's OS to drop dramatically, even though they had the advantage of 7 years to grow.
Bill Gates claims that the reason behind their downfall was assigning an incompetent staff to work on mobile. He said at an Economic Club interview "We knew the mobile phone would be very popular so we were doing what was called Windows Mobile. We missed being the dominant mobile operating system by a very tiny amount," he said at the event. "We were distracted during our antitrust trial. We didn't assign the best people to do the work. So it's the biggest mistake I made in terms of something that was clearly within our skill set. We were clearly the company that should have achieved that — and we didn't."
Other mishaps of the company include the most disliked version of Windows – Windows Vista.
Bill Gates retired from working at Microsoft in June of 2008 to become a chairman of the board in February of 2014.