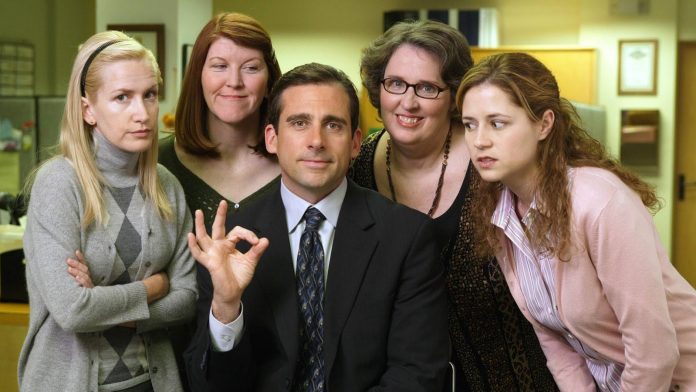 The Office's streaming contract with Netflix expires at the end of 2020, and fans are pissed. The comedy show's nine seasons will be available to watch on NBCU's platforms. For five years, The Office's domestic streaming rights strictly belong to NBCU as they outbid Netflix by paying $100 million per year.
The Office has become a staple of pop culture and is a rare gem whose relevance continues to grow at a time when fans have more entertainment choices than ever before," Bonnie Hammer, chairman of NBCUniversal DTC and digital enterprises, said Tuesday ina statement. "We can't wait to welcome the gang from Dunder Mifflin to NBCUniversal's new streaming service."
Because they are launching their own streaming services and need library programming for their inventory, people saw this coming. The NBCUs streaming service will launch in 2020, it is ad-supported and said to feature TV film franchises.
Netflix has released a statement "We're sad that NBC has decided to take The Office back for its own streaming platform — but members can binge watch the show to their hearts' content ad-free on Netflix until January 2021."
It has been proven that The Office is the number one most viewed series on Netflix.
"I believe it's the No. 1 most-popular acquired show on Netflix… there are millions of streams of those episodes," NBC chairman Robert Greenblatt told New York magazine in September. "I believe that Netflix has helped make The Office extraordinarily popular, and more popular than it was when it was on the network. And they pay us a lot of money for it. If we knew how popular it was going to be before they made the deal, we would have asked for more money from them!"
UTV president Pearlena Igbokwe spoke out by saying "The Office is one of our most prized series, and we are thrilled it has found an exciting new home where generation after generation will continue to discover and rediscover Michael Scott's most cringe-worthy moments, Jim and Pam's will-they-or-won't-they, and the incredible quirky ensemble that makes each episode a masterclass in comedy."