One of London's oldest and most reputable bars, the Coach & Horses in Westminster's Soho district, will soon become a nude bar after obtaining a license that will allow guests to strip down to their birthday suits.
With an entertainment license which allows full nudity, this historic pub will now host "nude nights" starting next month, where guests will be treated to not only their favorite stiff drinks but a few sneaky peeks as well.
The idea was announced by the pub's owner, Alastaire Choat, after locals and staffers produced a "Beauty and the Beasts of Soho" nude calendar to try and save the bar from having its lease on the property not renewed by Fuller's Brewery, which purchased the building above the pub, according to CNN.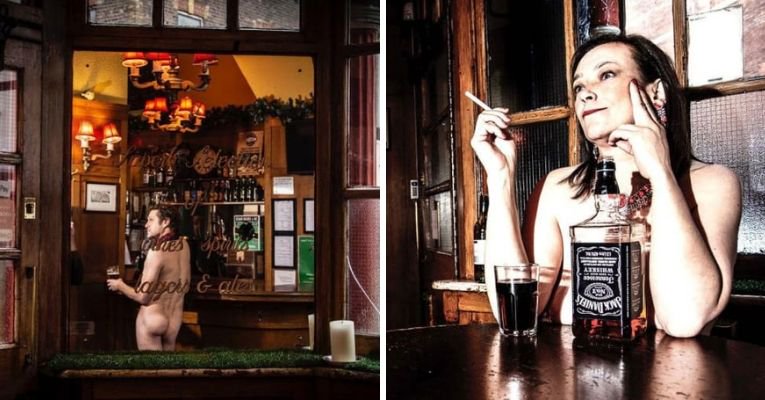 Alistaire explained:
This amazing tavern, open since 1847, has been a regular haunt for various notable individuals such as Sir Francis Bacon, Fleetwood Mac's Danny Kirwan, and a number of other famous journalists, artists, and actors.
Alistaire and his daughter Hollie are hoping to maintain what they describe as a "bohemian atmosphere so beloved by journalists, actors and artists." The two have turned this historic place into a more modern business, with vegan and vegetarian options along the classic British pub fare like steak, roast chicken and the inevitable fish and chips.
Fullers Brewery, however, told CNN that their plan is to turn the pub into "one of the gems in our Managed Pubs & Hotels business."