When we talk about Cholargos (Holargos), Greece, we think Pericles, the ancient politician of Athens, countless bars, restaurants that offer traditional Greek food, and vibrant nightlife.
If that's all you think Cholargos has to offer then you'd be absolutely mistaken, much like I was.
Born in 1978 in Athens, Greece, Aristarchos Papadaniel (40) is a Director-Animator, Illustrator, Visual Designer and music composer. He studied Business Administration in Tourism, got his Bachelors Degree (Hons) in Graphic Design and moved on to Masters degree in Animation. He's also the author of the book "Greek Political Caricature. The Serious Side to a Funny Art" and creator of the flipbook series "Pocket Cinema" which saw great success worldwide.
We asked him where he draws his inspiration from to which he replied:
A number of his illustrations have been published by magazines, exhibited on galleries and broadcast on various TV series and shows (e.g. "The X Factor").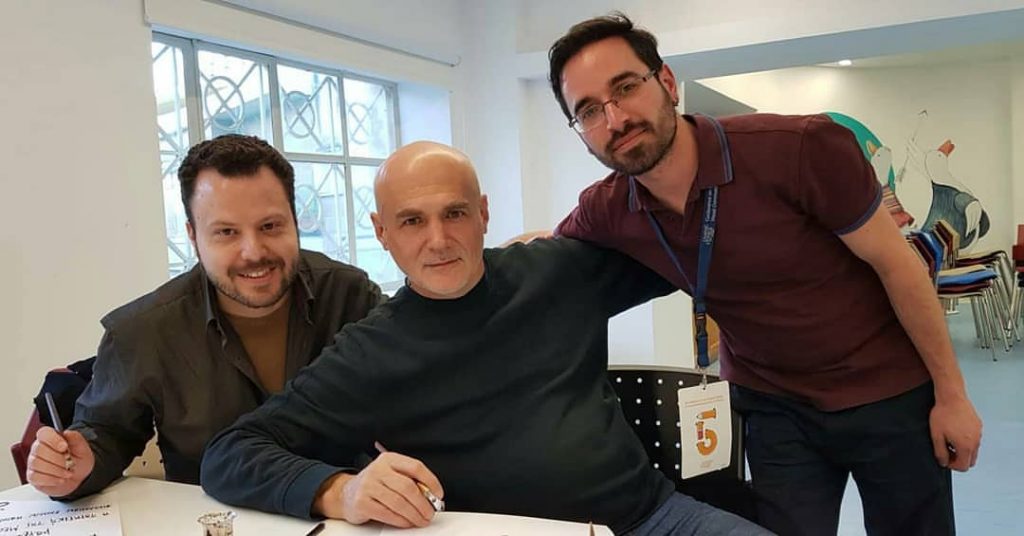 His most recent work is a series of funny and great looking caricatures of the main Game of Thrones protagonists, who are still in the game of claiming the reign. He's also the composer of a new version of The Rains of Castamere which he also performed himself.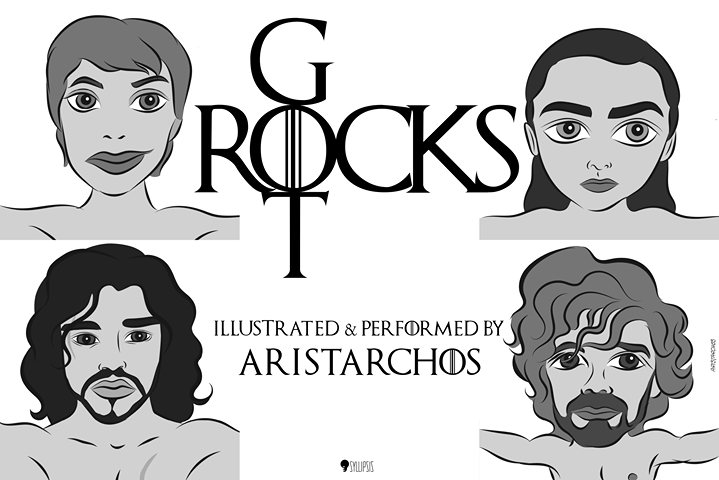 In 2005 Aristarchos co-founded the creative studio/production company Syllipsis Ltd., where he produces visual communication through animation, illustration and graphic design. He's also the co-creator (direction-animation) of the awarded educational animated TV series "A Letter – A Story" which is produced by the Educational Radio-Television of the Greek Ministry of Education. Based on the TV series a digital interactive learning environment is being developed (MEDEA Awards 2012, highly commended).
Aristarchos himself performed a bone chilling rendition of "The Rains of Castamere," a Game of Thrones original song often associated with House Lannister. It was famously being played by actual members of Coldplay at the Red Wedding just before all that murder happened. As such, the entire video is very Lannister-forward.
While doing the research on Greek political caricature Aristarchos was also inspired to write the lyrics of a song based on this theme and, along with Greek composer Dimitris Maramis, created the song "By the line curve and the speech edge". The song accompanied the second edition of his book as a CD-single.
You can follow Aristarchos on Facebook here. Check out the Game of Thrones caricatures here.