There's no doubt that one of the most attractive trios in Hollywood are the Hemsworth brothers. Chris, Luke and Liam are born and raised in Australia, all three live peaceful, drama-free lives, have happy families, and are very close to each other.
Of all the Hemsworth brothers, Chris has definitely experienced the most success in his career. After a few small film roles in the mid-2000s, he landed the role of his life when he was cast as Thor in the Marvel Cinematic Universe.
Liam seems to be especially close to his six years older brother, Chris.
In addition to his many films as the character of Thor, Chris also appeared in films such as Bad Times at the El Royale, Ghostbusters, Blackhat, and Rush. He is set to appear in the reboot of the popular Men in Black film series, due for summer 2019.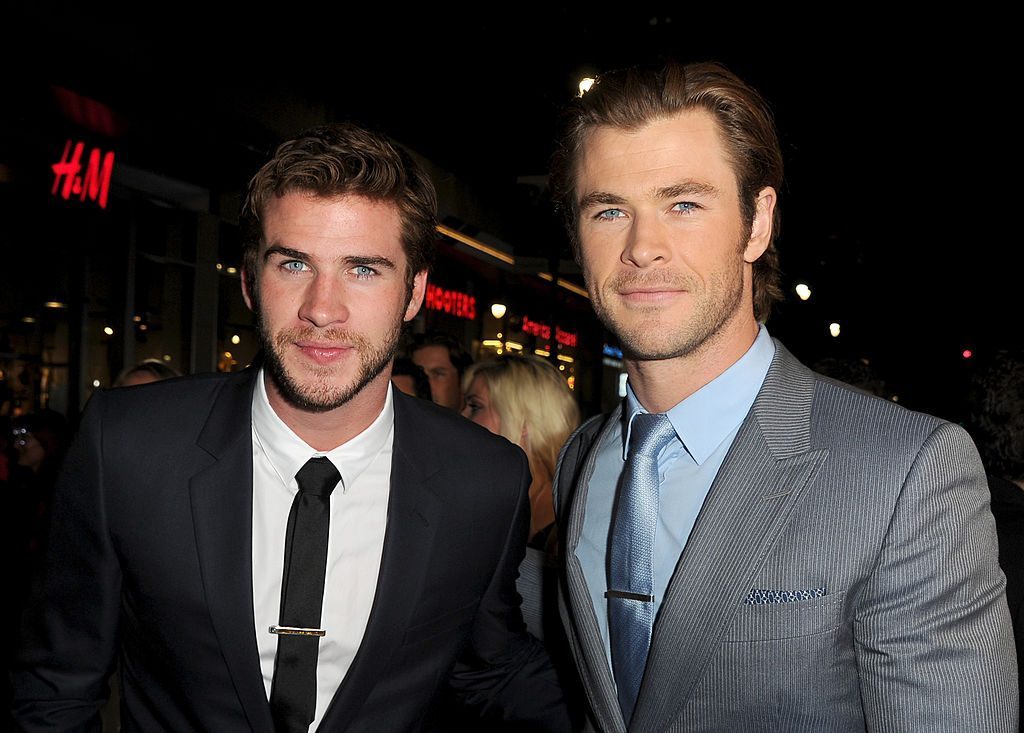 Liam Hemsworth, on the other hand, has enjoyed a very successful film career in spite of his relatively young age. He has appeared in films such as The Hunger Games series, which made him a certified teen heart-breaker, The Last Song,  Independence Day: Resurgence, and The Expendables 2.
In his interview with GQ, Liam Hemsworth gave some insight into his life growing up in Australia with a large, tight-knit family and a lot of dogs.
He claims that Chris Hemsworth is his "hero," and that if he isn't sure about a job or a script, he calls his brother to ask his opinion.
Liam also talked about his new wife Miley Cyrus, who reportedly gets along with the entire Hemsworth clan. He said that being married to Miley feels like a deeper and more connected version of what their relationship was before marriage – and likely that being together for so long before making things official really helped.
There is a bright future ahead for each one of the Hemsworth brothers (including the oldest brother, Luke), but if there's one constant that the brothers can count on, it's definitely each other. In the busy, turbulent world of Hollywood, it must be a relief for the brothers to be able to call on each other for advice and support.