The strongest earthquake to hit Southern California in twenty years hit on Thursday. The 7.1 magnitude earthquake was nearest to the city of Ridgecrest, that is about 240 km north-east of Los Angeles.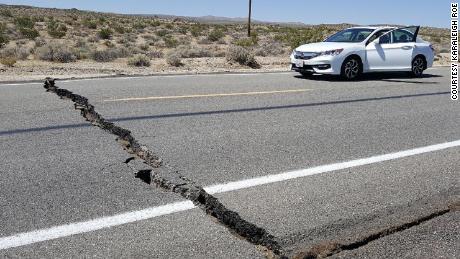 The tremors continued till Friday, emergency crews assisted people medically and fought fires. The strength of the earthquake was felt from Nevada, Las Vegas to California's Pacific coast in Los Angeles.
On Independence Day on the 4th of July, the earthquake hit at 10:33 local time. A 5.4 tremor stuck Friday morning, at 04:15. The most damage done was in Ridgecrest, south-west of the epicentre.
Fortunately, the quake hit far away from major population centers. Roads cracked, power lines fell to the ground, shattered walls and glass were noticeable in some homes throughout the region.
Twitter user '@zomo_abd' showed her disappointment and shared pictures of her dad's liquor store in Ridgecrest.
"This may not be over. There could be more earthquakes happening in the area and anyone listening that's in that region should be prepared to drop, cover and hold on," Brad Alexander, a spokesman for California Governor's Office of Emergency Services warned.
Mayor of Ridgecrest Peggy Breeden said that some people had been struck by objects falling from buildings and gas lines had been broken. She added, "We are used to earthquakes but we're not used to this significance."
President Donald Trump took it to twitter to say "Been fully briefed on earthquake in Southern California. All seems to be very much under control!"